My goal with this newsletter is to:
1

Keep You Informed I will be sharing current articles about the changes in Medicare.

2

Answer Your Questions I'm available to answer issues specific to you.

3

Stay Connected I want to make Medicare coverage as simple as possible.
Birthdays
Alison M
Rosemary G
Mark F
Becky B
Robert P
Nancy J
Bradley J
Patricia S
Randy J
Celeste K
Thomas B
John M
Feliza R
Deborah D
Jack M
Garold H
Ismene V
Vickie W
David W
Gary S
Marjorie B
John C
Gerald J
Cole W
Leah O
Martin C
Don W
Referrals
Marty S referred Denis W and Mark S
Barb L referred Debbie Y
Janean S referred Debra H
Dr. R referred Susan G
Birgit K referred Gabriele Z
Tom L referred Charmaine D
Connie L referred Marjorie K
Russ O referred Lynn O
Paul D referred Dolores D
We try hard to recognize every referral but if we missed anyone, please let us know.
Just send us a quick email so that we can acknowledge you. We want all of you to know that it is our privilege to serve you.
The greatest compliment you pay us is the referral of your family and friends. Thank you!!!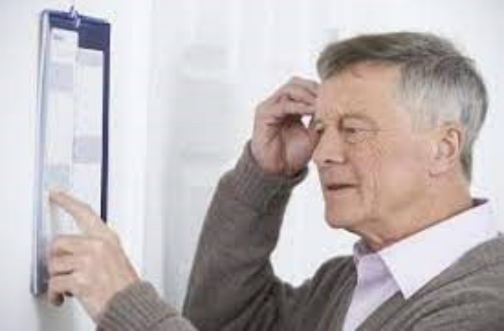 Medicare's Huge Cost
Increase - WHY??
How one drug can be responsible for 50% of the hike in Medicare's Part B Premiums!!!
Some of you may already be aware that the big jump in 2022 Part B premiums is partly due to the cost of a single drug. Yet why all enrollees are picking up the tab for Aduhelm - a controversial new medicine designed to slow cognitive decline with Alzheimer's disease - may be unclear. Adding to the confusion is the fact that Medicare itself has not yet officially approved coverage of the biologic, which comes with an estimated annual price tag of $56,000 per patient. Many clients are pretty upset about the increase and many have asked why. Here's what we were able to find out.
The standard monthly premium for Part B, which covers outpatient care and durable equipment, will be $170.10 next year, an increase of $21.60 from $148.50 this year. Medicare's trustees had estimated this past summer that 2022's premium would be $158.50. About half of the increase is attributed to the potential cost of covering Aduhelm, which was approved by the Food and Drug Administration in June. It is the first new medicine for the disease in nearly two decades, and the first one approved by the U.S. regulators to slow cognitive decline in individuals living with Alzheimer's. The okay for the drug, manufactured by Biogen, came despite some objections in the scientific community about its effectiveness and side effects, which include brain swelling and bleeding.
Medicare is expected to issue its coverage determination (whether it will be limited to certain patients under certain conditions) in the spring. Medicare's coverage decisions are not really tied to the price of a drug but whether it's recommended for the treatment of a particular disease, and the FDA's approval is taken as a proxy for "this is a recommended product."
While Medicare Part D provides prescription drug coverage, some medicines are administered in a doctor's office – as with Aduhelm, which is delivered intravenously – and therefore covered under Part B. And by law, the Centers for Medicare & Medicaid Services is required to set each year's Part B premium at 25% of the estimated costs that will be incurred by that part of the program. So in its calculation for 2022, the agency had to account for the possibility of covering Aduhelm.
Roughly 6 million Americans suffer from Alzheimer's, a degenerative neurological disease that slowly destroys memory and thinking skills, and has no known cure. It also can wreak havoc on the lives of families and friends of those with the disease. Most of these patients are age 65 or older and generally enrolled in Medicare, which covers more than 63 million individuals. In 2017, about 2 million beneficiaries used one or more of the then-available Alzheimer's treatments covered under Part D, according to the Kaiser Family Foundation. If just one-quarter of those beneficiaries – 500,000 – were to be prescribed Aduhelm, total spending on that drug alone in one year would be nearly $29 billion, the foundation's research shows. By comparison, total Medicare spending for all Part B drugs was $37 billion in 2019.