My goal with this newsletter is to:

1

Keep You Informed I will be sharing current articles about the changes in Medicare.

2

Answer Your Questions I'm available to answer issues specific to you.

3

Stay Connected I want to make Medicare coverage as simple as possible.

Birthdays

Tim D
Rick V
Mike M
Jill D
Paul A
Mike S
Laurie S
Tom R
Pam P
Charlie S
Kati S
Gabrielle Z
Bahram S
Lars A
Mara P
Denise S
Jennifer W
Steve S
Jim C
Sondra M
Kathleen D
Andrea S
Nasrollah B
Marianne B
Norma R
Warren Y
Patricia B
Jeff A
Meridith M
Carla C
Jim M
Sanford L

Referrals

Janean S referred Mike S
Ethyanne A referred Lars A
Steve F referred Ralph G
Craig W referred Dan F
Marty S referred Carl & Karen L
Marty S referred Gerry & Karen S
Cathy B referred Darrell B

We try hard to recognize every referral but if we missed anyone, please let us know.

Just send us a quick email so that we can acknowledge you. We want all of you to know that it is our privilege to serve you.

The greatest compliment you pay us is the referral of your family and friends. Thank you!!!

Facts to Dispel Myths about Aging

The United States – and the world – are aging. The number of Americans aged 65 and older is projected to almost double from 48 million to more than 80 million by 2030. It will be the first time in history that the number of older adults outnumbers children under age 5. In addition, older adults will live longer than ever before: One out of every four 65-year-olds today will live past age 90. This demographic shift has moved the focus of researchers, health care providers and policymakers from how to extend the lifespan, to ways to improve the quality of our later years. Staying healthy, active and productive are admirable goals for our nation's older adults. However, society's view of "old age" has not always kept up with the reality of being old in America. Many current beliefs about aging were based on information that is no longer valid given recent scientific advances.

Cognitive and Mental Health

For most older adults, age-associated changes in cognition (thinking) are mild and do not significantly interfere with daily functioning. Older adults are capable of learning new skills even late in life, though learning may take longer than for younger adults. Short-term memory shows noticeable changes with age, but long-term memory declines less with age. Some changes in cognition are normal with age, such as slower reaction times and reduced problem-solving abilities. The speed with which information is encoded, stored, and retrieved also slows as we age. However, many older adults outperform their younger counterparts on intelligence tests that draw on accumulated knowledge and experience. Wisdom and creativity often continue to the very end of life.

Physical Health

A number of physical changes and health issues are more common as we age. However, just as all older adults are not the same, their health status also varies. Many are active and healthy, whereas others are frail, with multiple health conditions.

Approximately 92 percent of older adults have at least one chronic condition, and 77 percent have two or more.
Four chronic conditions – heart disease, cancer, stroke, and diabetes – cause almost two thirds of all deaths among individuals 65 and older each year.
People 55 and older account for over a quarter of all Americans diagnosed with HIV, and this number is increasing.
Hearing impairment among older adults is often mild or moderate, yet it is widespread; almost 25 percent of adults aged 65-74 and 50 percent aged 75 and older have hearing impairment that is often isolating.
The proportion of older adults needing assistance with everyday activities increases with age. Fewer than one fifth of older adults between ages 65 and 74 need assistance with activities of daily living, such as bathing or eating. This increases to 40 percent of men and 53 percent of women over 85 who need such assistance.
In spite of these mental and physical health issues, two thirds of older adults who are not living in long-term care settings report their health to be good, very good or excellent compared to others their age.
---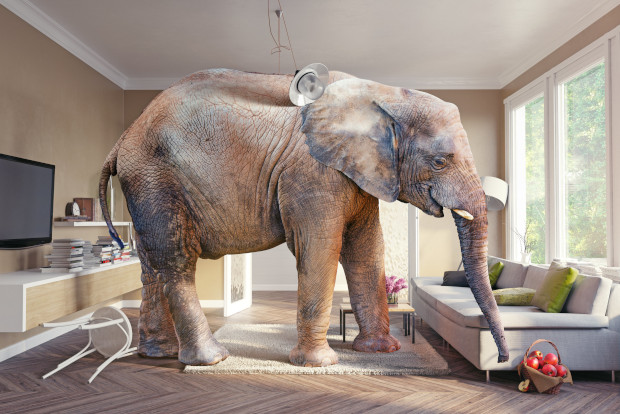 Elephant in the Room
For all of our San Diego clients who have Sharp doctors, we would like to set the record straight on a few things. Every single day we get calls from clients stating that they have received a flyer or a call from the Sharp Direct VIP Advantage plan.
Please note that Sharp (the Medical Group) rolled out their own version of an Advantage plan (Sharp Direct VIP) several years ago. But it wasn't until this year that they really put an emphasis on advertising it, mailing brochures, and actually CALLING people to promote this plan. Let's be very clear, the Sharp Direct VIP plan is in DIRECT competition with your current UnitedHealthcare Sharp Walgreens plan or United-Healthcare Sharp SecureHorizons plan or the UnitedHealthcare Plan 4, that many of you have.
The copays for services are almost identical between the UHC Sharp Walgreens plan and the Sharp Direct VIP plan. There are a few differences between the two plans, but the biggest difference is you will no longer have me as your agent . When you have a bill that isn't accurate, or you have difficulty accessing an added benefit such as vision or transportation, if you have the Sharp Direct plan, you will have to call a toll free number and speak with a representative. Good luck with them making a 3-way call with you to correct a billing problem, because it is Sharp doing the billing! And you will probably never get the same person twice.
The worst part is, we are getting reports from our clients stating that they went to a doctor's appointment and showed their UnitedHealthcare Sharp Walgreens card, and on the drive home from the doctor's office they received a call from Sharp Direct telling them that they should change their insurance plan. To me this would seem like a direct violation of your HIPAA privacy rights, that the insurance side of Sharp has access to the patient side of Sharp's information (including your insurance information)! It is one thing when an insurance company solicits your business during an enrollment period, such as when you first turn 65 or in the fall during the Annual Enrollment Period (Oct 15-Dec 7). But it is quite another thing when this internal insurance group makes direct contact with EXISTING patients, and solicits them to change their plan. The only thing I would say is if you receive any of these type of calls please let me know, so that I can make our local UnitedHealthcare reps aware of it, and if they get enough examples of this predatory behavior, we hope it will prompt them to address the issue directly with Sharp. And remember, if you sign up with Sharp Direct or Joe Namath, you are no longer a Medicare Answer Guy client.
---
Personal Note
It's May already…and it's Spring and beautiful out. I am not a gardener, but everywhere I look the sun is warming, the birds are chirping, the flowers are blooming, and the garden (not mine!) is growing. Here are some interesting facts about the month of May.
May 1 is May Day – Marks the return of Spring by bringing in branches of different flowering shrubs in our area.
May 1 is Lei Day in Hawaii – My wife and I just returned from vacation in Maui and we saw leis everywhere. They are given as a symbol of greeting, farewell, affection, celebration, or honor, in the spirit of aloha.
May 5 is Cinco de Mayo – Celebrates the victory of the Mexican army over the French army at The Battle of Puebla in 1862…and a time to party!!!
May 21 is Armed Forces Day – Honors those who serve in all branches of the United States military.
May 30 is Memorial Day – a reminder of the tenacity of life. It's tradition to raise the flag on this day.
Diana and I love traveling to Hawaii. We recently met with friends on Oahu and spent time hiking, surfing and just having fun. Later we were off to Kaanapali, Maui where we continued to enjoy the sun, hiking, sailing and just relaxing…enjoying God's creation! Thank you for being a part of The Medicare Answer Guy family!